We believe that we offer the highest quality wheels and tyres from stock with assuring guarantees and approvals. Here's why...
GUARANTEED TO FIT YOUR VEHICLE... OR YOUR MONEY BACK!

All of the wheels we sell are independantly tested and approved for each individual vehicle by the TUV in Germany. We also collect your vehicle registration plate during the order process. Both of these elements ensure that we can guarantee that the wheels we supply will fit your vehicle or 100% of your money back without a quibble. If you have accidentally ordered a wheel that does not fit your vehicle, it would not be dispatched as our pre-dispatch checks ensure that the wheels are approved to fit your vehicle.


FREE NEXT DAY DELIVERY!

If the wheels show as "In Stock" on our website and if you order before 12pm, we will dispatch your wheels the very same day for next working day delivery to mainland UK for FREE. You will also get an estimated 1 hour slot on the day of delivery. This includes wheels ordered with tyres fitted. The order must be placed before midday (although if we do have time to get your wheels out after this time - we will!) Please Note: Charges and delivery times will vary to other areas, and this specific delivery advice will be given during the checkout process before you place your order). More about delivery...

5 YEAR WARRANTY ON ALLOY WHEELS!

As part of the TUV approval mentioned above, our wheels are subjected to quality tests inlcluding UV and abrasion tests that involve wheels being put through their paces in controlled conditions that simulate elements experienced in winter road conditions. Therefore we carefully select the most suitable winter wheels and can offer a 5 year warranty on all alloy wheels that we sell, and 2 year warranty on steel wheels!

WE USE OEM WHEEL MANUFACTURERS - FROM THE SAME FACTORIES

Many of our wheels including all of our steel wheels are produced by wheel manufacturers that make most of Europes' OEM genuine wheels. Our steel wheels are produced to OEM specification and are often the very same steel wheels that you can buy in the dealership. Our alloy wheels produced by Borbet are produced in exactly the same factories, to exactly the same specification as the genuine wheels that they produce. The only difference is the price.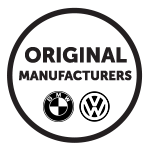 14 DAY RETURNS POLICY!

We offer a no quibble 14 day return policy on anything you buy from us. Provided that you haven't used them or fitted them, you can return the wheels within 14 days from the day of delivery for a full refund. To find out more about our returns policy click here.

UK COMPANY - UK STOCK - UK WARRANTY!

We're based in the UK (More specifically in Kent), which means that your order is placed through a Registered UK Company, who are VAT registered, hold all of the required insurances and abide to all UK regulations. We have a vast UK stock of winter wheels and tyres ready to delivery the very next day! Your warranty is directly with us and you can contact our friendly team at any time here in the UK.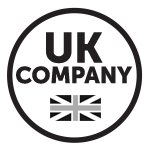 SIMPLE TO FIT!

When you buy a wheel and tyre package from us, the wheels are digitally balanced and ready to fit! You will also be supplied new bolts (if required) giving you everything you need to fit the wheels to your car yourself, we even provide a handy leaflet that guides you through the process which provides you with all the information that you need to fit your wheels yourself.