Best Winter Tyres

We offer many makes and models of tyres, all of them have been selected based on their performance, quality and value for money. We evaluate the UK and European tyre test results, our own experience, information from the manufacturers and by the tyre price. Even our lowest price winter tyres offer excellent performance in the winter conditions.
There are many tests performed across Europe to evaluate the effectiveness of various brands of winter tyres, most are useful, some are less scientific and considered less accurate. We only consider the real and genuine tests. These tests are carried out on different vehicles and in different sizes, so to say one particular tyre in ALL sizes is the best winter tyre is not usually the case.
Some publications insist that budget should not be considered when buying winter tyres, this is bad advice, like everything in the world, value and performance are the measure by which we all make decisions, and to suggest that a tyre might not be as effective as another or even 'close' because it is cheaper is not good advice. So all of our recommendations consider what is the best option for you for your vehicle considering all the elements.
Below is a list of our best performing tyres that we offer and what we and others had to say about them:

#1 Continental TS 860 Winner:
The Continental Winter Contact TS 860 takes over from the TS 850 as Continental's leading winter tyre. This tyre has performed very well in European winter tests and wins our 'Winter Tyre of the Year Award 2017'. The Continental tyre, like others in it's class, ranks highly in wet performance with a solid fuel efficiency performance but has improved over it's predecessor (TS 850) by 5% in wet braking, 4% in braking on ice and better handling on snow and ice. This tyre really does lead the way in magazine reviews across Europe and won the 2016 Auto Express Winter Tyre Test. Many of the tests winners are some of the smaller sizes such as 205/55 R16 although there are test performances in larger sizes that have also won, in larger sizes this tyre probably has a bit more competition.



#2 Pirelli OE Manufacturer Approved Range:
The Pirelli Sottozero 3 is an exceptional winter tyre from a great brand, along with the various forms of Sottozero 2 Pirelli have perfected their winter range over the last few years as investment in original equipment tyres for manufacturers such as BMW, Volkswagen, Land Rover and Jaguar. This level of development, really has fine-tuned the Pirelli technology into car specific performance that doesn't seem to show itself in the big European tyre tests.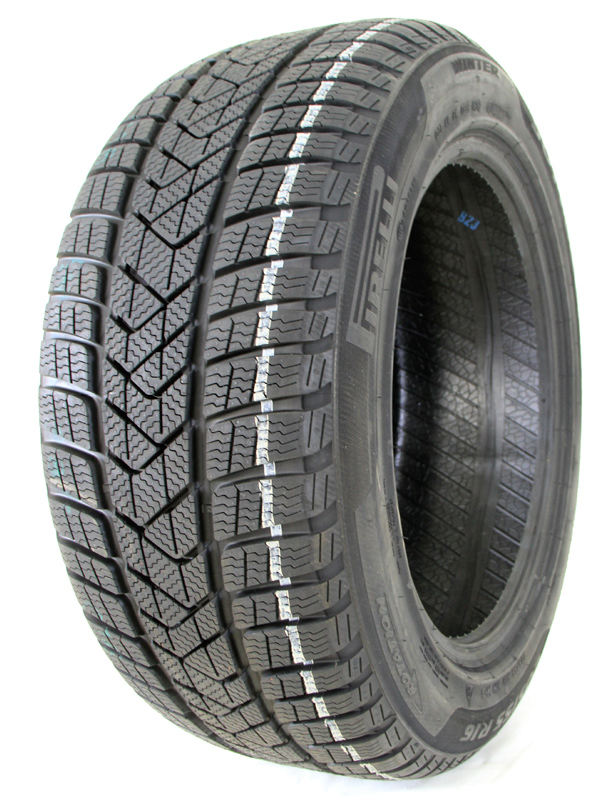 To understand how these high performing winter tyres fly under the radar of the big tests, first we have to understand the tyre tests: Depending on where you go in Europe and which publisher is producing the tyre test, winter tyre tests are performed in generic simulations and if your particular tyre on your particular vehicle would probably, if tested, yield a different result.
Tests are often performed on one size of tyre on one vehicle and the winner based on this, where some tests include different winners of different sized tyres. Every tyre tread for each tyre size, despite it being the same model, is completely different in proportion, spacing and so on. One tyre might be 165mm in width and the same model has 235mm in width and that difference of 70mm has to be carefully redesigned in the same looking pattern. So here is the point: Much of the Pirelli range that we offer are OE tyres, not generically load for a particular weight, size or model of vehicle, but for specifically one vehicle.
It is with this OE marked tyre, specifically engineered for one vehicle, that we make this recommendation. They are reasonable in price, perfectly suited to the vehicle, and therefore the most reliable to perform well on your particular car. So, look for the vehicle manufacturer logo on the tyre picture on our website, if one is available for your vehicle, choose that over anything else.

#3 Goodyear Ultra Grip Performance GEN-1 Winter Tyre Review:

This 2015 MRWW winner, has won many of the European tests, in particular in the larger UHP sizes, and it is still winning them in 2017. They use some of the same tech as the Dunlop range, but this year the Goodyear tyres are a much better value option over the Dunlop. So if your vehicle uses a 215 width tyre or higher, and this tyre is available, especially if there is an offer on, it is probably your best option offering great wet grip and grip on snow.

#4 Dunlop Winter Sport 5 :

Another 2015 winner, this pattern is, like the goodyear, still winning in tests in 2017. It previously won our best all-rounder award, although there has been a recent change to the Dunlop pricing strategy and this no longer reflects the value for money that it once offered, so it's still a great tyre, just not as good value.